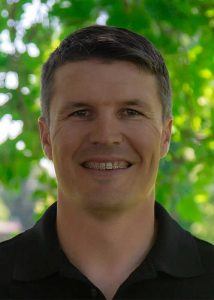 Dr. Jeremy J. Larson has been serving our community by practicing dentistry for over nine years. He received his undergraduate from Oregon State University and later attended Oregon Health & Science University School of Dentistry, where he graduated from in 2011. Dr. Larson is committed to continuing his education and does so through local and regional continuing education opportunities as often as he can. He is a member of the Academy of General Dentistry, the American Dental Association® and the Eastern Oregon Dental Society.
Dr. Larson's goal as a dentist is to help our patients keep their teeth as long as possible so they can eat and smile comfortably. He is happy to serve the community of eastern Oregon and the amazing people who live here.
Dr. Larson is married and has four wonderful children. When not at the office, he enjoys fishing, hunting, athletics and eating good food.
Meet Our Team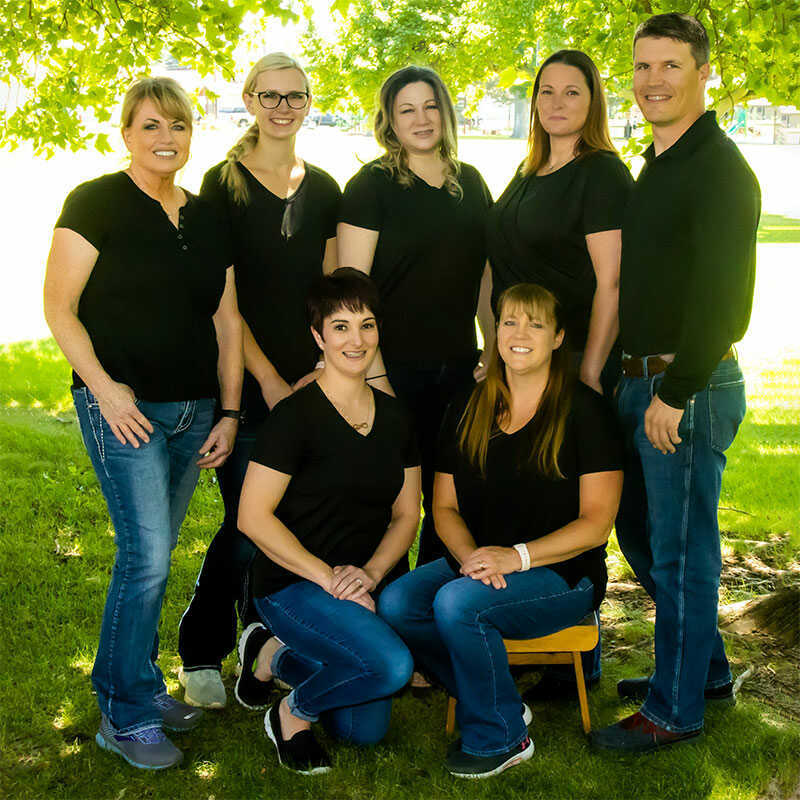 Dr. Jeremy J. Larson is delighted to present our amazing dental team! Patient and caring, our team members provide dental care in Hermiston, Oregon, with a focus on the individual. Our attention to detail and lovely bedside manner helps our patients feel comfortable and taken care of as our dentist and team see to your dental needs. We invite you to learn more about us and call our office at 541-567-8229 for more information about our services.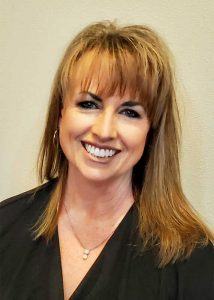 Lindsey joined our office in 2011. She received her Bachelor of Science in dental hygiene from the Oregon Health & Science University in 1987. Lindsey loves working at our office and being a part of a fun, professional group. She contributes to our success by being a friendly, familiar face for our patients and providing consistent care.
Lindsey and her husband Ron have two adult children. In her off time, she enjoys caring for horses and painting.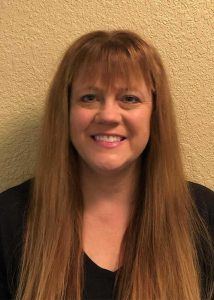 Tracey started working at our office in August of 2011. She graduated from Mt. Hood Community College in 1989. She loves working in a pleasant, friendly environment with an awesome boss and co-workers. She helps our office run smoothly by sharing her years of knowledge in efficiently managing the flow of our patients so we can get our patients in and out in a timely manner, as well as helping them schedule and stay on time.
She is married to her husband, Sam, and together they have two boys. They are the proud grandparents of two grandchildren. When not at the office, she enjoys watching sports, doing puzzles and sudoku, and spending time with family.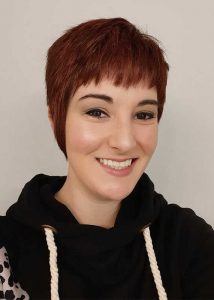 Nicki started working with us in 2016. She graduated from Hermiston High School in 2005 and later went on to acquire on-the-job training with Dr. Larson in 2016. She enjoys how close we are as a team and how we always make our office a fun environment to work in. She helps our office by making sure supplies are ordered and stocked, as well as getting our OSHA in order.
Nikki was born and raised in Hermiston. She lives here with her husband, Mathew, and their lively clan of five boys. She is very family oriented and loves helping when needed. Her hobbies include being outdoors with her kids, traveling and baking.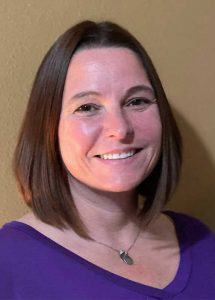 Jessie, CDA, EFDA, EFOA
Office Coordinator
We were happy to see Jessie join our office in 2017. She acquired her degree from the Blue Mountain Community College dental assisting program in 2006, where she graduated with honors. What Jessie likes most about our office is that we treat each other like family. We are caring and compassionate, and we complement each other. She helps our practice by scheduling our patients, doing billing and dealing with insurance.
Jessie is married to her husband, Mark, and together they have four girls and a son. She enjoys weekends at their cabin and spending time with her family.